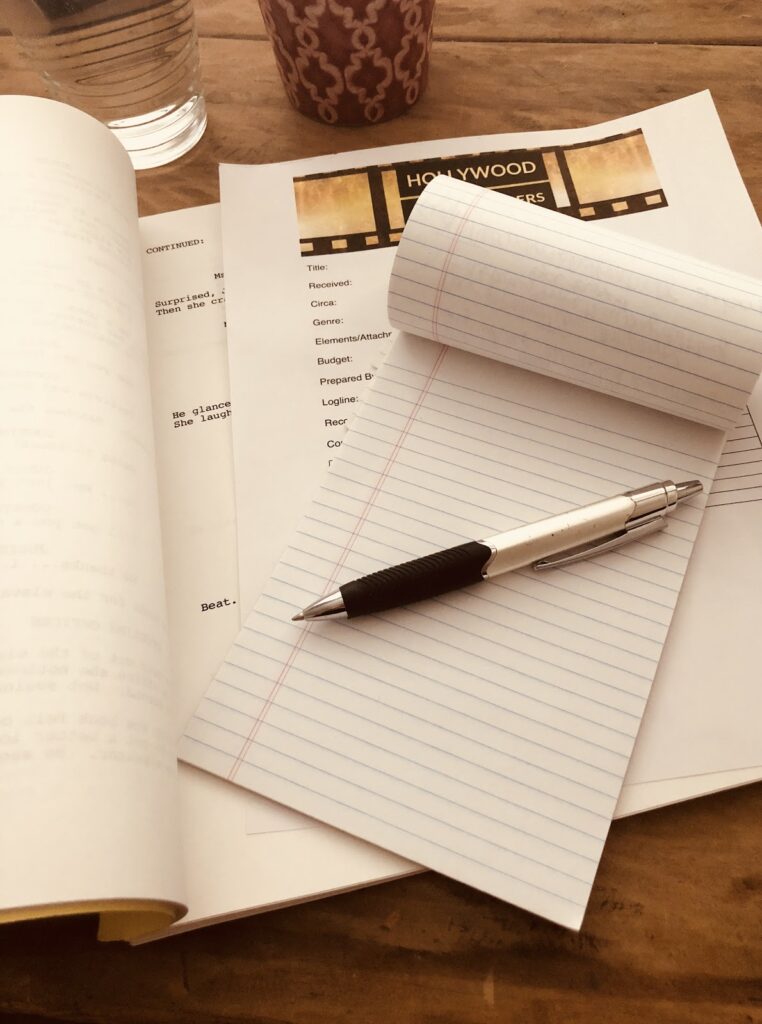 You can learn to be a reader. You can write your screenplay. You can reinvent your life.
If you are here, you are ready to shake things up.
You are looking for a way in.
There are several different ways to get reinvent.
START YOUR CAREER AS A READER

With a system that works, readers can be a foundation for producers. Readers can coach writers. Readers can become development executives for major motion pictures. Readers can become producers. Being a reader is, by its very nature, reinvention.
Hollywood Gatekeepers is a place of reinvention. Because when you learn how to break down a screenplay, and when you learn how to create your own path of reinvention, you can create the career of your dreams by turning your love of movies into a career you love.

The first step toward becoming a reader is to attend the free Hollywood Gatekeepers Master Class.

During the MasterClass I will share information about my signature program.

The first step is learning how to read and analyze screenplays. You've come to the right place. The Hollywood Screenreaders' Course takes a deep dive into the analysis of a screenplay.
This is what one student had to say about it:
"I just finished my MFA in English and Creative Writing…. I feel like I have a better grasp of plotting in the one hour lesson and followup analytical exercises than I did in all of my academic courses. I'm loving this course!" Chaz J.
IT DOESN'T STOP THERE.
What is the best way to reinvent your life?
Through community.
If you really want to take your life to the next level, there is nothing like the power of community to get you there.
Think about the times in your life when you've crushed it. Think about the people that were there with you.
This is why all of my programs offer memberships into a community.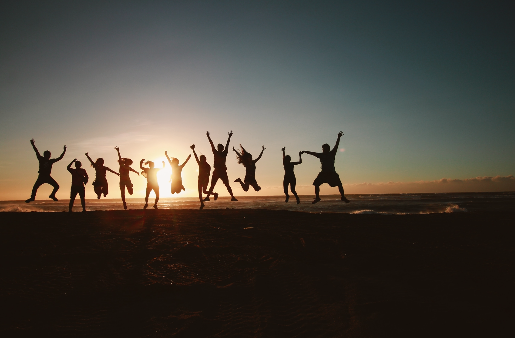 For example, within the Screenreader Program, you have an opportunity to meet your tribe within THE INSIDER TRACK.
Every week for an entire year, we get together to discuss what's holding you back.
You are surrounded by people that simply get you. It works. Readers are launching their lives.

At Hollywood Gatekeepers, you will find a community of people who can really relate to your life.

As Steve said, "This course has been so informative about potential jobs for readers and about script structure and story structure. I am so glad I found this community!"
Soon, you will find yourself in places you never dreamed you would be:
How does a Screenreader join the training and, a few months later, get offered a Producer's badge at the Austin Film Festival? Find out by CLICKING HERE.
It doesn't just stop at reading.
If you want to write a screenplay, this is the place to learn how to write a screenplay a reader will love.
ARE YOU READY TO FINISH AND SELL YOUR SCREENPLAY?
How many screenplays have you started?
How many ideas do you have that you haven't completed?
Notes on the back on an envelope.
Ideas scribbled onto post-its.
Voice memos of the next cool plot twist.
How many of those ideas have you actually turned into screenplays?
And if you have finished them, how can you be sure that the finished screenplay will resonate with a reader?
How do you get that screenplay produced?
Finish your screenplay by taking FINISHED!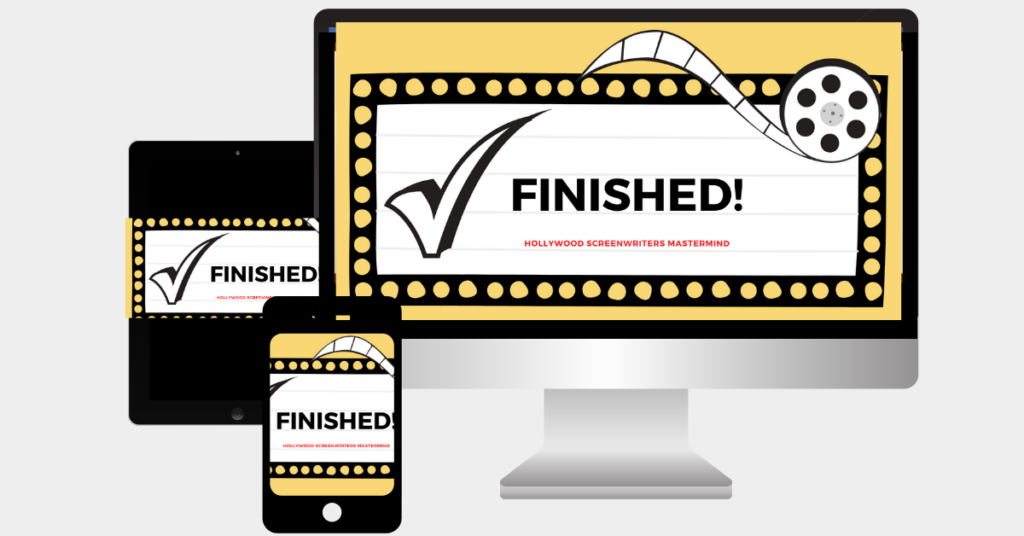 With the Finished Course, you will learn the tools of the trade.
But there is a key difference between the FINISHED! Course and other screenwriting courses. All the formatting knowledge in the world doesn't help if you can't stick to a schedule to get those pages in.
The FINISHED! Course also includes REWRITE YOUR LIFE
Double your productivity and finish your screenplay by enrolling in FINISHED! and receiving the REWRITE YOUR LIFE bonus course!

ONCE AGAIN – IT DOESN'T STOP THERE.
Because the power of community is even more important when churning out pages. Having support when you're shopping your screenplay is invaluable.
Within the Finished! Program, you have an opportunity to brainstorm pages by joining THE FINISHED MASTERMIND.
"I can't believe how much I've learned in such a short amount of time. The phenomenal coaching and the support and feedback from other writers in the group is truly a gold mine! It's unlike anything else I've encountered and my confidence as a writer has grown exponentially!" Nikki Lane
So.
HOW ARE YOU GOING TO REINVENT YOUR LIFE?
What will your path be? Reading screenplays? Writing screenplays? Producing movies? What's it going to be?
Let's do this together. Let's reinvent.
I want you to succeed.
This is why both the SCREENREADER and the FINISHED communities include coaching.
As a Certified Master Life Coach, I am there to guide you.
Why coaching?
Think about it. Who uses coaches and advisors? Olympic Athletes, High-Powered Business Leaders, Professional Athletes, High-Level Politicians, Famous Actors, World Leaders…
Why do the people in high-level positions use coaches? Why do they spend millions of dollars to have a coach and/or advisor at their side?
Because it works. Successful people have been using coaches, advisors and mentors for centuries.
Intrigued? CLICK HERE to learn more about coaching.
It's all part of the journey of reinvention. And it all starts with a single step.